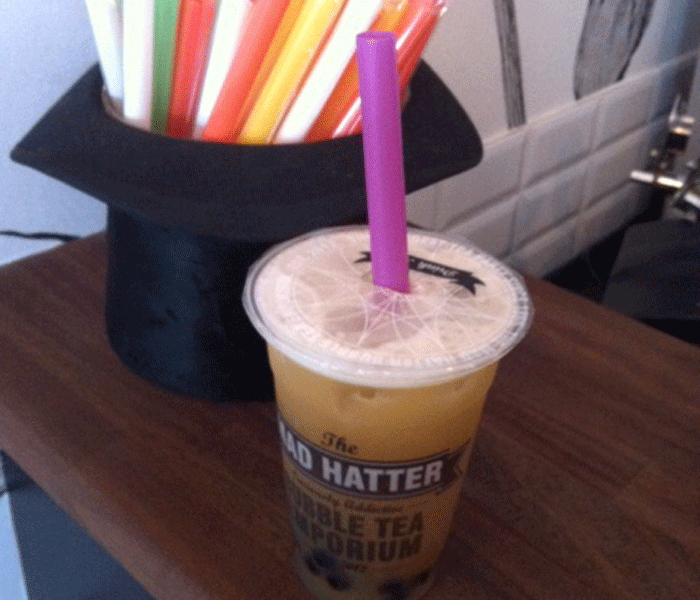 I
dag faldt jeg over et nyt sted. På The Mad Hatter bubble Tea Emporium, der ligger ved siden af cafeen Plenum på Sank Hans Torv, kan du få boble-te. Drikken består af kold eller varm te med gummiagtige kugler – og så kan du tilkøbe frugtperler, der popper i munden.
Mine tanker blev ledt hen på iste – men en rigtig god en af slagsen- hvis ikke den bedste jeg har smagt. De forskellige kugler er en sjov gimmick, men jeg blev hurtig træt af dem, og synes de var i vejen for drikke min drik.
Hvis du vil vide mere om teen, har Politiken.dk lavet en god artikel om The Mad Hatter bubble Tea Emporium, som blandt andet fortæller, at de er blevet inspireret af Alice i Eventyrland og det tossede teselskab.